It's happening again!  As expected, fall is here and pumpkin spice is in the air.  So what does that mean for us locals in Fairbanks and North Pole?? It means hoodies, bonfires, drinks, pumpkins,costumes, candy and corn mazes! Hooray!!  There are so many fun traditions here in the Tanana Valley, don't miss out !!
Davies Farms @ Arctic Harvest 5.8 mile Eielson Farm Road North Pole, Alaska 99705 Corn Maze Craze 2019. Admission is $2. Every Saturday now till the end of September.  Be sure to check out the corn maze and Alaska Grown veggies. There will be vendors and a petting Zoo!! Don't forget the hayrides!! A neighboring farm, Dart-AM Farms will be running a U-Pick on Saturdays 12-8 .  $o.75/lb. Go pick yourself a carving pumpkin.  Thirsty??   Arctic Harvest has a distillery!! Grab some yummy local spirits on your way out.
Silver Gulch Brewing & Bottling Company does it again!!  Oktoberfest 2019 September 13th & 14th from 7:00PM – 11:00PM  Join them  under the Beer Garden tent for the first 2019 tap of their Oktoberfest Brew, sip it by the bonfire while listening to Live Polka Music and indulge in authentic German dishes. September 13-14  7:00 PM – 11:00 PM.  Live music by: Alaska Blaskapelle & Wild Cat Tri0.  Tickets are $10 and you must be 21 to to attend .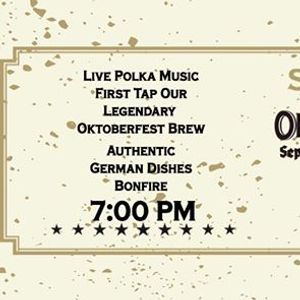 Annual Spooky Train invites all to come out to Pioneer Park October 26, 2019 from 12-6. Wear your costume to enter in their drawings for many prizes like a television, Xbox, Travel Tickets, and much more!
They will be running Engine No. 1 for the last time of 2019! The Museum and shop will be open to all and decorated too! Free candy, cider and treats await!